BIBLE REFERENCE:

Blessed be the God and Father of our Lord Jesus Christ, who hath blessed us with all
spiritual blessings in heavenly places in Christ: According as he hath chosen us in him
before the foundation of the world, that we should be holy and without blame before him in
love: Having predestinated us unto the adoption of children by Jesus Christ to himself,
according to the good pleasure of his will, To the praise of the glory of his grace, wherein he
hath made us accepted in the beloved. Ephesians 1:3-6

And I will make them and the places round about my hill a blessing; and I will cause the shower to come
down in his season; there shall be showers of blessing. Ezekiel 34:26



Blessings are upon the head of the just: but violence covereth the mouth of the wicked.

Proverbs 10:6



Behold, I set before you this day a blessing and a curse; A blessing, if ye obey the commandments of the LORD your God, which I command you this day: And a curse, if ye will not obey the commandments of the LORD your God, but turn aside out of the way which I command you this day, to go after other gods, which ye have not known.

Deuteronomy 11:26-28



Be careful for nothing; but in every thing by prayer and supplication with thanksgiving let your requests be made known unto God.

Philippians 4:6



But my God shall supply all your need according to his riches in glory by Christ Jesus.

Philippians 4:19

0

Johnson Oatman, Jr - Lyrics


1856-1922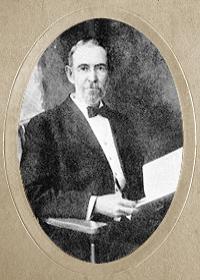 Born: April 21, 1856, near Medford, New Jersey.
Died: September 25, 1922, Norman, Oklahoma.
Buried: Mt. Holly, New Jersey.
Edwin Othello Excell - Composer

1851-1921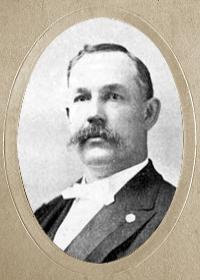 Born: December 13, 1851, Stark County, Ohio.
Died: June 10, 1921, Chicago, Illinois.
Buried: Oak Woods Cemetery, Chicago, Illinois.
HYMN HISTORY:

This hymn certainly ranks as one of the most familiar numbers in our hymnals. It is one of the songs that many of us first sang with gusto during our early Sunday School days, yet one that we still enjoy singing in our gospel type of services.

Rev. Johnson Oatman, Jr., was one of the important and prolific gospel song writers of the late nineteenth and early twentieth centuries. He was born near Medford, New Jersey, on April 21, 1856. As a child he became acquainted with the hymns of the church through the singing talents of his father.

At the age of nineteen Oatman joined the Methodist Church and several years later was granted a license to preach in local Methodist congregations. Though he wrote over 5,000 hymn texts, Oatman was busily engaged throughout his life in a mercantile business and later as an administrator for a large insurance company in New Jersey. Other gospel favorites by Johnson Oatman include "Higher Ground, and "No, Not One!"

"Count Your Blessings" is generally considered to be Oatman's finest hymn. If first appeared in Songs for Young People, compiled and published by Edwin O. Excell in 1897. It has been sung all over the world. One writer has stated, "Like beam of sunlight it has brightened up the dark places of the earth."

Perhaps no American hymn was ever received with such enthusiasm in Great Britain as this hymn. The London Daily, in giving an account of a meeting presided over by Gypsy Smith, reported, Mr. Smith announced the hymn 'Count Your Blessings.' Said he, 'In South London the men sing it, the boys whistle it, and the women rock their babies to sleep on this hymn.' "During the great revival in Wales it was one of the hymns the hymns sung at every service along with such Welsh favorites as "Guide me, O Thou Great Jehovah" and "O That Will be Glory."

The composer of the music, E. O. Excell, is a well-known name in early gospel hymnody. He was born in Stark County, Ohio, on December 13, 1851. At the age of twenty he became a singing teacher, traveling around the country establishing singing schools. For twenty years he was associated with Sam Jones, a well-known Southern revivalist. Excell was recognized as one of the finest song leaders of his day. In addition to writing and composing more than 2,000 gospel songs as well as publishing about fifty songbooks. He administered a successful music publishing business in Chicago. While assisting Gypsy Smith in an evangelistic campaign in Louisville, Kentucky, in 1921, he was suddenly stricken at the age of seventy and taken home to join the immortal heavenly chorus.
The Remorse of Nine Ungrateful Lepers
Luke :11-19


"I meant to go back, but you may guess
I was filled with amazement I cannot express
To think that after those horrible years,
That passion of loathing and passion of fears,
By sores unendurable–eaten, defiled–
My flesh was as smooth as the flesh of a child.
I was drunken with joy. I was crazy with glee;
I scarcely could walk and I scarcely could see.
For the dazzle of sunshine where all had been black;
But I meant to go back, Oh I mean to go back!
I had thought to return, when my people came out,
There were tears of rejoicing and laughter and shout;
My cup was so full I seemed nothing to lack–
But I meant to go back, Oh, I meant to go back!"
Selected


"A thankful heart is not only the greatest virtue, but the parent of all the other virtues."
Cicero
Dear Brothers and Sisters in Christ,

We as Christians find it hard to see the blessings of God in our own lives because so often our eyes are on others, seeing what they have and continue to gain, feeling somehow that we have been cheated. Some wrongly feel that true blessings are to be found in the amount of earthly possessions we obtain.

God wants us to be thankful in whatever state of life we are in. Paul speaking of himself writes;
"I know both how to be abased, and I know how to abound: every where and in all things I am instructed both to be full and to be hungry, both to abound and to suffer need.
Philippians 4:12
. And then in
verse 19
he writes,
But my God shall supply all your needs according to his riches in glory by Jesus Christ.
The Lord shall supply your needs not you every want.


Proverbs 30:8,9
states that God will make us content in our lives knowing that we are secure in his love and that he will supply our every need. We need
to make this a prayer for our lives


Remove far from me vanity and lies: give me neither poverty nor riches; feed me with food convenient for me: Lest I be full, and deny thee, and say, Who is the LORD? or lest I be poor, and steal, and take the name of my God in vain.
Proverbs 30:8-9
A Hymn and its History is a ministry that depends solely upon the Lord for his guidance, it is
distributed free as a ministry of HymnalAccompanist.com. Please help us to continue to
touch lives and bring blessings to many others 24 hours a day all over the world.
If you have been blessed by this Ministry please give a donation as the Lord
lays it upon your heart, and share in the Blessings. By investing in the
lives of others you will reap benefits that will last for all eternity.

_______________________________________________________________________________________________
_______________________________________________________________________________________________
_______________________________________________________________________________________________
_______________________________________________________________________________________________
_______________________________________________________________________________________________